Expected Google Algorithmic Trends for 2016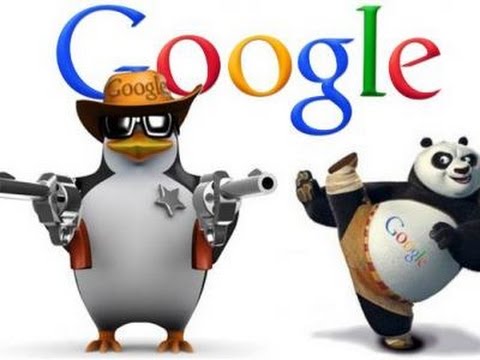 SERP rankings are important for your business to enjoy the success that it deserves. Unfortunately, we can often become too caught up in standard marketing approaches and fail to realize that many of these could be outdated due to a Google algorithmic update.
Although even the experts are not certain as to what we can expect for 2016, there are a few likely trends which could very well take shape in the months ahead. Let's take a look at a handful of the most dramatic.
Duration-Based Video Rankings
This trend is actually quite interesting, for it signals that Google is placing more importance on the overall user experience than ever before. We are all aware that videos now play a massive role in rankings and client conversions, but this is predicted to substantially change in 2016 (1). Google will now view how long a visitor spends watching a video under the assumption that longer viewing times indicate content of a higher quality. So, this could also affect your SERP rankings. Keep your videos short, to the point and most importantly, entertaining!
Email Interaction
This next prediction has actually caught some users by surprise. In the past, companies would have been only mildly concerned with how their emails were categorized based upon their content. It was volume more than anything else. Some believe that Google may begin to incorporate which folder an email is sent to alongside standard rankings.
For example, messages which are defined as spam could have an impact upon your overall rankings. This very same concept could apply if a user automatically marks an email as spam or places it into her or her junk folder. So, quality will need to be emphasized over sheer quantity.
Rich Search Results
You may have noticed that certain searches provide more in-depth results (such as Wikipedia, Google maps or links to videos) than others. This is another "wave" within the SERP Ocean that is expected to take shape. This is actually considered to be more of an ongoing trend than a future prediction (2).
Sites that rank higher and which are able to offer high-quality content are likely to enjoy a better visual presence within the SERP in general. This professional appearance will obviously lead to higher inbound hits and increased conversion rates. Meta tags, adding PageMap data and rich snippets can all help you to develop such a presence.
Mobile-Friendly Advertisements
This should once again come as no great surprise considering the emphasis that is now placed upon mobile-responsive websites. For some time, Google has been adapting their search engine to accommodate the needs of modern mobile phones. However, we should note here that they recently filed for a patent to transform the bulk of their texts to meet the needs of the smartphone-wired consumer (3). Why is this important for your site? Assuming that your page is not able to meet the needs of the mobile user, its rankings will suffer even more than in the past. So, it is now more important than ever before to include such features as long-scrolling pages, easily downloadable graphics and an overall uncluttered page to appeal to the mobile user.
As we have mentioned previously, there is still a number of questions in relation to what we may or may not see emerge from the bowels of Google in the coming months. We have only highlighted some of the most important areas to take into account. Adapting to these trends now can save you a great deal of time and frustration in the not-so-distant future.
Richard Tipsword
MarketHive Developer
Sources: