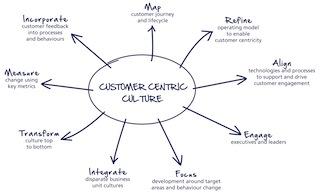 Glenn E. Fleming, MD, MPH, Contributor, MarketHive
Yes, the old days of outbound marketing are long gone but, unfortunately, many online businesses have yet to figure this out. These misinformed entities are still using techniques to spam in the form of unsolicited phone calls, text messages, emails, letters in the mail, etc. They have also been known to use blogging platforms as a means of spamming us with their marketing deals, parroting such phrases as "game changer," "you must get on board now!" and others.
What they fail to realize is that blogging platforms are not for spamming. They are for attracting your potential clients/customers by gradually establishing rapport, trust, and authority with them. Blogging also serves as a means to provide useful, relevant, and current content that pertains to your company's product while also appealing to your potential target audience/clientele base. What do I mean by this?
For example: You are a new small business and your product is tires. Before you even begin to start marketing your product (in this case, tires), consider the following:
*Establish yourself with your potential customer base by making sure you can be easily found online
*Make sure your online professional profiles are congruent with you and your company's mission
*Make sure you have a current, professional photograph that clearly shows your face
*Ensure that your certifications/credentials are highlighted
* Consider blogging about your product and how it relates to your potential customer base.
Potential blog topics include (using our above example of tires):
What is tire rotation and how often does it need to be done?
What is a "pot hole"? What causes them? Why are they dangerous? What to do if you hit a pothole?
Why is tire tread important?
What cities in the US are more prone to potholes and what can you do to decrease your risk of running over one?
What is a "tire blowout"? What causes them and how can you avoid them?
What is the range/average price of tires (used v. old) and how does your company stack up against other related companies?
Is it starting to become a bit clearer? Remember, we are in a more data-driven era then ever before. We all want to have as much information about each other as possible in order to establish rapport and trust. We all need to be easily found online. This includes having a current professional photo of yourself which should include your face. We all need to have our credentials, education, certifications, etc easily discovered in order to establish credibility. We need to inform our potential clients/audience/customers on what it is that we "do" while providing useful, relevant content to these potential customers through use of social media (blogging, blog-sharing, blog-casting, virtual conference rooms, marketing campaigns to name a few).
Change is hard but if you identify yourself as an entrepreneur, then it is absolutely imperative that you fully comprehend the concept of inbound marketing. This methodology will increase your online credibility and your online authority while strengthening your rapport with potential clients/customers, etc. This will significantly increase the chance that your target audience will trust you and what you have to say.
Ultimately, the assumption is that you will build a loyal customer base and if your product is really great, then they will keep coming back for more and they will tell their friends, colleagues, etc about it. Because you took the time to establish credibility and online authority through implementation of the above, you will have accomplished two things: positive word-of-mouth references from your loyal customers (more subjective) and a legitimate "place" for those who do not yet know you or your business well to easily find you to verify the information (more objective).